Pizza Man
509 S Alvarado St, Los Angeles, CA 90057
Order now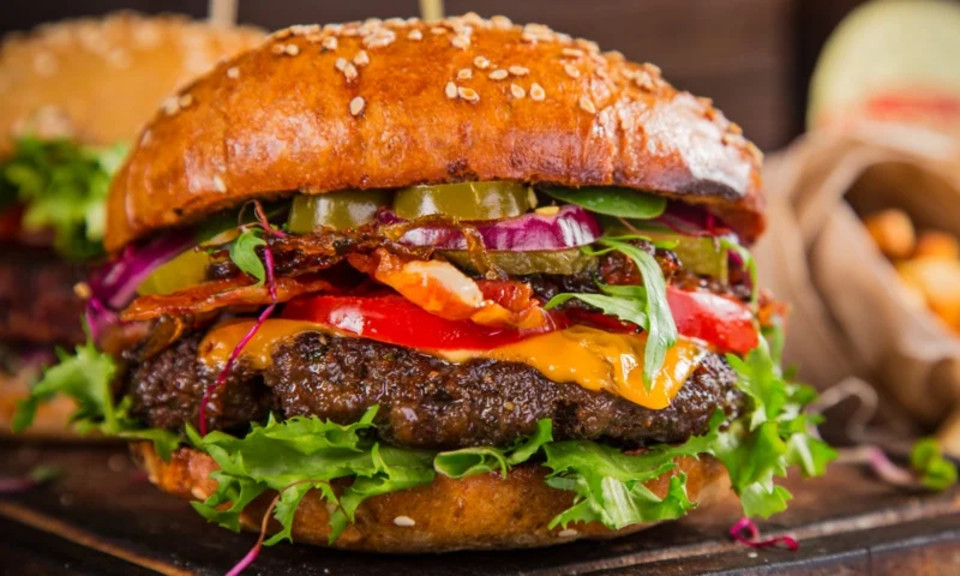 Tony
Food was pretty good for late night munchies. Wanted a good burger but there were no late night burger places open in DTLA (11pm). Found this pizza place and saw they had a wide selection of items and thought we would give it a try. BEST CHOICE EVER! The jalapeo burger was super good and juicy, and the fried mushrooms were crispy and flavorful, a little salty but that's how I liked them. The fries were probably the least liked item as they were maybe on the stale side, but we're warm and with a little salt and ketchup were just fine. Overall this place was a savior for our late night cravings. Would order from again!
Tracey
The food was good as usual and I have ordered from them before. One problem I seem to have is customer service from the delivery people. They seem like they want to bully you for tips after they talk to you any kind of way. Customer service is a huge part of why I order in addition to food quality. If the staff does not value their customers and speak to them as if they are stupid, why would you want to continue giving them business where you are paying $50 and $60 each time you order plus a tip. I am an ex waitress and understand that tips provide a livelihood, but its a gratuity and I'm not grateful for rudeness.
Julio
Pizza Man, Pizza indeed. And, Man, can I eat!! The pizza very New York Style, I like its cheesy style. Pun not intended. Pizza so good that the leftovers taste just as good. The ring pizza to rule them all. A combo that will satisfy all. The center adorn with delicious chicken wings, made to order and be a meal for Kings. Happy New Years. 2019. I wish you the best. Good luck and good wealth, good health and good food. Thank you until next time. My man the pizza man, a man to reach. For pizza, chicken and wings and more. Dont hesitate to order some more.
Ben
Food arrived in about half of the projected wait time, order was placed very late on a weeknight. We ordered 2 cheeseburgers with fries, and they were exactly what you'd want from a cheeseburger during a "late night" :cough:. Simple, classic, and substantial, no frills or pretension. Not fancy, but way better than fast food, worth paying the extra rather than running out to a fast food chain. All ingredients tasted clean and fresh and not greasy at all. Hit the spot. Will remember this place for next time.
Shawnda
The 5 stars is for the delivery driver whos the best!! Foods always hot when he gets here. Ive ordered from pizza man for a very long time now, food was always delicious but this time..... please tell me what happened to the bbq chicken, the chicken didnt taste like chicken, it had a fish taste to it, the bbq sauce wasnt the same, Im not sure what youre doing different, but please stop or I wont be able to continue to be a customer
About us
American, Dinner, Healthy, Lunch Specials, Pizza, Ribs, Seafood
Today

Delivery: 10:00 AM - 11:30 PM

Takeout: 11:00 AM - 11:30 PM

Delivery

Monday:

10:00 AM - 11:30 PM

Tuesday:

10:00 AM - 11:30 PM

Wednesday:

10:00 AM - 11:30 PM

Thursday:

10:00 AM - 11:30 PM

Friday:

10:00 AM - 11:30 PM

Saturday:

10:00 AM - 11:30 PM

Sunday:

11:00 AM - 11:30 PM

Takeout

Monday:

11:00 AM - 11:30 PM

Tuesday:

11:00 AM - 11:30 PM

Wednesday:

11:00 AM - 11:30 PM

Thursday:

11:00 AM - 11:30 PM

Friday:

11:00 AM - 11:30 PM

Saturday:

11:00 AM - 11:30 PM

Sunday:

11:00 AM - 11:30 PM